imremh
Summer Melt: don't let it happen to you
Updated: Jun 4, 2021
Your senior year is coming to an end, and college is just on the horizon! There's just a few months that stand between you and beginning your college journey! While it's important to relax a bit this summer, you also need to prepare yourself for school in the fall and not fall victim to...
SUMMER MELT!!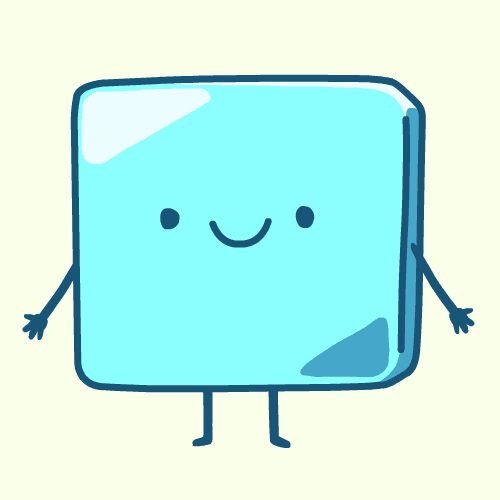 What is Summer Melt??
Summer Melt happens when a student has been accepted to a college and plans to attend after they graduate from high school. However, there are a few things that may interfere with a student's plan to attend college the following semester. Obstacles may include financial aid difficulties, unknown living situations, loss of motivation, not having enough guidance, missing certain deadlines, and some other factors. It is easy to get distracted and miss crucial information!
How can

you

combat Summer Melt??
It's important to keep up with all of your enrollment steps, even after you've been accepted! You can use the checklist below as a guide to make sure you are college ready!


**Make sure your college has your final transcript!**
-You should contact your High School guidance counselor or registrar to ensure all of
your updated grades have been submitted.


**Register for housing if you plan to live on campus!**
-This typically requires a housing deposit (can range from $50 - $500 in some cases) to
be placed. This amount will later be deducted from your first term bill.
-It may be helpful to tour the
college dorms in-person or online
to see which housing arrangement
you would be interested in.
-Research some of the basic "dorm
room necessities". There may be a
few things we can easily overlook
that can help with efficiency and
organization in smaller spaces.
-If you know of any current/past students who went to that school, you may consider
reaching out to them for tips and extra information about housing options!
-If you are unable to pay a deposit for student housing, get in touch with your college's
financial aid office to see if you are eligible for a deposit waiver. Never hurts to check!
**Check on your Financial Aid!**
-Complete the FAFSA if you have not already done so.
-Check your most recent financial aid award letter from your college to see if there are
additional steps you need to take to access the provided funds. For example, you may
need to log onto your school's web portal and "accept" the award online, especially for
some specific loans.
-If you have ANY questions about finances, contact your college's financial aid office as
soon as possible. They are there to help guide you through this change as well as to
help you understand what you are signing up for.
-If you are concerned about having enough money, you can continue applying to
scholarships over the summer, or consider additional loan options. You can also set up a
tuition payment plan, which helps spread out the cost of tuition over the term. Explore
your options so that your plan is the best possible fit for you.
**Register for your college's orientation (if they have one)**
-Many college's host orientation days for incoming freshman to meet other students,
learn about college, learn about courses/clubs, and possibly sign up for upcoming
classes. Some orientations may be in early summer, so check registration dates ASAP.
**Complete your college placement tests (if needed)**
-Some colleges do placement tests during orientation BUT others do not (especially if
the college does not have a summer orientation). This is the case at many community
colleges. Placement test subjects are typically math, reading, and writing.
**(You may not need to take a placement test for some or all subjects, but check with your
school to ensure you have completed all necessary tests before registration.)**
**Start connecting with folks at your new school!**
-Create friendships with folks at orientation!
-Many colleges have a Facebook group for incoming Freshman, which can be a great
way to meet students before starting classes.
-Look into different clubs or organizations that are offered to students, and get excited
about all the amazing experiences to come!
Unsure about how to complete any of the steps listed above? Don't panic! College counselors will be working through the summer, and can help you complete ANY of these steps. If you feel confused or stressed, never hesitate to reach out to a college counselor for assistance!
Even though Summer Melt may feel intimidating, keep a "cool" head and you'll be starting college before you know it! Have a great summer seniors!